AM Bid are bid, proposal and tender experts who are achieving 80%+ bid success rates for local, regional and national organisations. We work in over 25 sectors – we specialise in telling your story in a way that resonates with decision-makers.
Responding to tender, bid and proposal requests successfully is critical to the stability and development of many businesses. Whether you are looking to win more work in the public sector or with your private clients, you will achieve substantial business growth by harnessing the skills of bid and tender professionals who know what it takes to win.
If you're looking for proposal or tender support, AM Bid has the expertise to make a critical difference to your chances of success.
Our clients enjoy a win rate of over 80% on contracts worth anything from £50k to £500m as we deploy our teams of seasoned tender writers and managers. Based throughout the UK and experienced in over 25 sectors, we will implement our tried and trusted strategies to turn your opportunities into lucrative business wins.
Producing high quality winning bids is a specialist task; one that needs specialists to do it well. By taking a holistic view to tender and bid support, AM Bid offers support with writing and management, bid consultancy, staff provision, bidding presentation work and tender training.
To discuss how you can win more profitable business, call AM Bid today on 0800 043 0495.
AM Bid was established to assist local, regional and national organisations with delivering business growth by creating winning bids and proposals.
The UK public sector is required to put most goods and service needs out to competitive tender. The private sector is also frequently requiring proposal documents. Therefore, producing high quality winning bids has become a specialist task.
While it really is never too early in the process to Contact Us, the wide range of Our Services also ensures that we can meet any of your bidding needs. We can also act as specialist bid advisors to Commissioning teams.
Winning tendered business can be transformational for businesses providing long-term guaranteed income streams.
We want to help create excitement in your bids and proposals
We are looking to develop mutually successful long-term relationships
We operate to high ethical and professional standards
Our customers are assured of complete confidentiality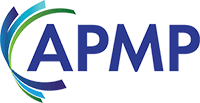 Corporate Members of the
Association of Proposal Management Professionals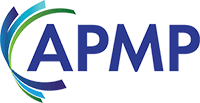 Corporate Members of the
Association of Proposal Management Professionals