Origo Services
"Origo Services was familiar with pitch processes to win work in the private sector; but we were less familiar with how the public sector procured. I had followed AM Bid's progress for several years and knew that they would be the right partner to work with on presenting our offerings to the public sector. AM Bid took time to understand our services – their team included both a technical bid author and a bid capture specialist working under the oversight of one of their experienced Bid Directors. Their expertise has been enormously helpful in getting us into a strong position with a healthy pipeline of public sector business."
Anthony Rafferty, Chief Executive Officer
Origo Services, September 2021
Green Cross Training
"Historically Green Cross Training had entered into tenders in the belief that we were experts in our subject and field. However, it soon became evident that the skill and knowledge required to submit a compelling bid was far greater than having the knowledge of the chosen subject. We have engaged AM Bid on a number of complex tenders and the results speak for themselves. Highly professional, very detailed and just an excellent investment!"
Ayrtam Ryall, Managing Director
Green Cross Training, July 2021
Alliance Creative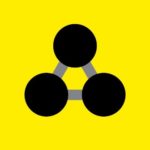 "We have found both the people and the service at AM Bid to be excellent. For us, tender writing was a daunting prospect, but the approachability and guidance given by David and his team was an enjoyable and educational experience. I wouldn't hesitate to recommend, money well spent."
Steve Johnstone, Director
Alliance Creative, July 2021
Addison Hunt
"Our company benefited from using the Interim Bid Staff service provided by AM Bid.
Our Bid Manager/Writer was very professional, keeping us motivated and ensuring we met the required deadlines.
It is a service we will benefit from utilising again."
Simon Collin, Director
Addison Hunt, March 2021
The Falkland Islands Company
"The Falkland Islands Company was presented with an opportunity to tender for a large housing project in The Falklands. As the potential clients were both The Government of The Falkland Islands and The Ministry of Defence, it was clear that we did not have the required skill sets within our business to professionally present ourselves and our proposal at the level necessary to be taken seriously as a viable supplier on such a high profile and valuable piece of business.
We went out to the market to establish who could may be able to support us and early in the process started engaging with AM Bid. Dealing remotely from 8,000 miles away it was important that we establish trust and confidence, which we did with the AM Bid team. We contracted with them to support our bid, they were professional throughout and provided honest feedback and guidance as our bid was prepared. I am happy to confirm that we achieved preferred bidder status as a result of our bid and we expect to enter a formal contract in early course."
Kevin Ironside, Managing Director
The Falkland Islands Company, June 2021
Pursuit Marketing
"Having primarily operated within the private sector, delivering services to the largest technology companies in the world, Pursuit recognised our highly trained and motivated staff, combined with our cutting edge technologies, could be used to drive value within public sector projects. With no experience of completing tender bids for large public sector contracts, our chairman recalled some useful events hosted by AM Bid and put us in touch.
We were impressed with AM Bid's depth of knowledge and experience within public sector procurement, and used the full bid writing service to support bids for relevant contracts. The team at AM Bid, particularly Philip, were highly responsive to our requirements, and took the time to fully understand our business – providing confidence that our brand would be effectively represented.
Pursuit now has a full understanding of the complexity of public sector procurement, and the opportunities available to us. We look forward to continued, joint success with future bids and would not hesitate to recommend AM Bid's service to any organisation seeking to diversify to include public sector contracts."
Lorraine Gray, Director
Pursuit Marketing, May 2021
Kirkton Flooring
"We engaged with AM Bid to guide us through our first experience using a partner in this field. After our initial meeting, Andrew and the team professionally adjusted our focus to areas required to meet the high standard of sophisticated bid writing we had been missing. We now have a renewed confidence, meeting head-on the challenge of submitting bids with the assistance of AM Bid. We would also strongly recommend the management at AM Bid."
Gordon Burns, Managing Director
Kirkton Flooring, February 2021
Will Rudd Davidson
"We used AM Bid to review a recent bid submission for a key client project. They provided a thoroughly professional and engaged service to us, giving both overall strategic comments on the bid as well as specific line by line commentary on what worked well and what could be improved on. We felt that the team at AM bid were able to help us better evidence the skills we had to demonstrate. We retained the client and are very happy with the service provided by the team."
Gillian Ogilvie, Managing Director
Will Rudd Davidson, February 2021
Innovolo
"AM Bid are an incredibly professional company and are the 'go-to' for any bid writing. They have a very talented team – don't waste your time trying to write your own bids, use the experts who know what they're doing."
Robin Pallister, Managing Director
Innovolo, October 2020
Empowered by Cloud
"AM Bid wrote an award application for my company and managed to take my very woolly communication and make it into a very coherent and compelling application. The whole team at AM Bid are easy to deal with and are committed to giving great service. I would recommend AM Bid to anyone looking for assistance with tenders, proposals and award applications."
Laura Taylor, Director
Empowered by Cloud, February 2020
Radiator Digital
"AM Bid came highly recommended and did not disappoint. They spent time to 'get' our business, our approach and culture as well as the nuances of the tender opportunity before not holding back on recommendations to improve our response. The resultant effort was worth the time – as we were successful in securing the contract in question."
Stephen Hunter, Client Director
Radiator Digital, January 2020
FES FM
"We engaged with AM Bid to bring in bid drafting cover due to a sudden influx of work in our bid pipeline. The tenders were both complex and high value, along with being targeted clients for us.
With very little notice (5 days) AM Bid were able to supply a Bid Manager/Writer for a period of 3 weeks to get us through the backlog.  He proved himself to be a capable individual, quickly integrating himself in to the team, understanding the project and immediately getting on with the tasks at hand. He was polite and pleasant, along with being diligent in his work – and would often put forward new ideas to assist the tenders.
His strengths were evident in the bid management and writing aspects, but also demonstrated good capabilities in reviewing documents and suggesting improvements – for example where extra evidence of capability may be required.
AM Bid Senior Management also kept in regular contact to ensure all was in order, without being overly intrusive.
All in all, I would have no hesitancy in using AM Bid again, or recommending them to others."
Andrew Lumb, Group Bid Manager
FES FM, June 2019
Great Places Housing Group
"AM Bid provided us with first class, challenging support for a recent business merger bid. Having not been through anything similar for many years we found AM Bid responsive at short notice and expert with their advice. The best testimonial we can give is that we won the bid based on our strategic message rather than depth of our pockets and AM Bid's support in getting key points across and tone was very helpful."
Matthew Harrison, Chief Executive
Great Places Housing Group, May 2019
Vattenfall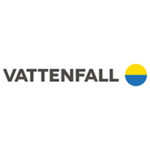 "Our training course from AM Bid was excellent.  We left with the skills needed to help make winning easier.  As a multi-national organisation approaching complex deals, we had struggled to find a training provider who understood the scale and complexity of our bid opportunities.  AM Bid fit that requirement bringing sophisticated and nuanced ideas to the pursuit.  We wanted to avoid someone turning up and telling us what we already know ('answer the question, evidence your answers') and AM Bid brought that level of expertise."
Alfie Kenward, Senior Bid Development Manager
Vattenfall, May 2019
BRB Electrical
"On each occasion we have worked with AM Bid not only have they acted with professionalism they have also provided us with winning quality submissions, every one in the team is very helpful and always on hand when required.  We personally found the bid development process a very helpful tool and learned a lot when working with the team, to also have a dedicated project team and sole point of contact was invaluable.  We would have no hesitation in using their services again in the future and would be more than happy to recommend their services."
Nicola Mallon, Quality & Compliance Manager
BRB Electrical, May 2019
CFG Law, part of the Client First Group
"We have recently worked with AM Bid on a couple of proposals.  Its was great for my team to work in partnership with AM Bid to develop what were successful outcomes for us.  These new opportunities have helped our business move forward significantly and would have no hesitation in working with them again in the future to secure further success."
Richard Clark, Chief Executive Officer
CFG Law, part of the Client First Group, May 2019