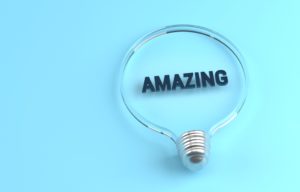 In the competitive field of bidding, it can be frustrating to put your time and effort into crafting a bid submission that you think represents the work you do, only to be told that while your bid was good, it was beaten by one that was excellent. Perhaps you know the winning bidder's work, and you know your offer is superior, yet they won by writing a more convincing bid. We have compiled a list of actions you can take to up the level of your next bid and take it from good to excellent.
Make an excellent first impression with a well-designed page
If you have the opportunity to submit your own documents rather than writing directly into a portal, use the opportunity to make the pages you submit visually appealing. You don't need to be an expert in graphic design to incorporate a few things that will make your documents easier and more enjoyable for the reviewer to read. You could include:
Badges for your accreditations such as ISO, CHAS, or Living Wage Foundation, to draw the evaluator's attention to them
Process maps If you are describing a process as part of your methodology, consider including it as a process map so the buyer can quickly and easily understand how you will deliver
Photographs that show evidence of your high-quality work can be really effective. Remember to label any photographs that you include to explain why they are relevant, and if you can't explain why they are relevant then leave them out
Tables can make it easier to understand information like team members or proposed KPIs
Simple icons can break up a page of text, making it more enjoyable to read and helping the reader to quickly identify what is being presented to them
Call-out boxes are a great way to showcase your most captivating content such as evidence and testimonials from previous clients
Focus your responses on the buyer and how they will benefit
It can be really tempting to state all of the brilliant things about your business that you think are relevant to the buyer, especially if you have spent a lot of time and effort creating compelling content for your own marketing materials. However, what the buyer really needs to know is how they will benefit from your services or products. So, frame any information you present to them in the context of how it will benefit them. For example, instead of writing:
"At Company ABC we use an online portal to process orders"
You could write:
"You will save time by using our online portal to place orders, track delivery and arrange returns"
You should make it really clear throughout that the content of your response is bespoke to this bid, which you can do by referring back to the question regularly, and ensuring you use the buyer's terminology instead of your own. For example, if you would usually say 'users' but the buyer documents refers to 'customers', make sure you are referring to 'customers' in your response.
Clearly signpost marks for the reader
Make it really obvious to the reader where you are meeting and exceeding the requirements so they can quickly award you marks. Some easy ways to do this are:
Use subheadings to create a clear structure that links directly to the buyer's question and state exactly which part of the question you are addressing
Make use of white space to draw the reader's eye to headings and ensure they can quickly identify that you have covered everything they are looking for
Spell it out when you are meeting or exceeding the evaluation criteria. For example, you could write:
"We will deliver 95% of orders within 48 hours, which exceeds your requirement of 90% of orders delivered within 72 hours"
Pay attention to question weightings and word counts as these are telling you what the buyer is expecting to see. A 300-word answer when there is a 1,000-word limit is unlikely to reassure the buyer that you have fully answered their question
Give the buyer confidence in your work by using evidence to back up your claims
Including evidence is a powerful way to reassure the buyer that you can be trusted to deliver what you are promising. You must include evidence where it has been specifically requested, either in the question or elsewhere in the documents. The scoring methodology might state something like: 'Excellent – Evidence is provided to back up claims', so make sure to check the documents thoroughly for statements like this.
Strong evidence is:
Relevant to the specification. If the buyer has asked for examples from a housing association, providing examples from a healthcare setting is not going to assure them that you understand the housing association's particular challenges
Specific. Telling a buyer that "we have experience in cleaning university halls" is not as compelling as "You will benefit from our five years of experience cleaning halls at ABC University" accompanied by details of exactly how many rooms were cleaned and what materials were used
Authentic. Don't make claims that are not true as this could undermine your relationship with the buyer. If you can, get a quote from a happy client and include it in your response, calling attention to it with bold text or a call-out box
Make sure your response is an enjoyable read
While you do not need to submit a book's worth of beautiful prose, remember that the buyer will be receiving many submissions, all of which they will need to read thoroughly. You can make sure that your response is enjoyable to read, and avoid annoying them, by doing the following:
Use short, punchy sentences of 20 words or less with a clear meaning. You should be expressing one idea per sentence
Use the active voice to keep the reader engaged. This means saying "we surveyed the residents" rather than "surveys were undertaken"
Refer to the buyer as 'you' and your own organisation as 'we'
Explain any technical jargon / acronyms and remember that the reviewers could be from across the organisation and not necessarily subject matter experts. Your response could be read by members of the procurement, finance or sales team and they all need to understand what you are saying
Be consistent with font type, font size and formatting
Proofread, proofread, proofread If possible, get someone in your organisation who has not worked on the bid to check the document for correct spelling and grammar, as this could help to differentiate your bid as 'excellent' when compared to the 'good' ones
Consider getting professionals to write your response
Does this all sound like a lot to consider on top of your already busy work schedule? If winning a bid is important to you, consider working with professional bid writers to write your response. At AM Bid, we put these steps into practice every day and our clients enjoy an 80% bid success rate on contracts worth £50k to £500m.