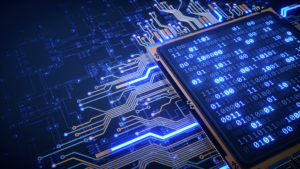 Published date – Wednesday 8th June 2022
Deadline date – Wednesday 20th July 2022 at 5pm
Buyer Overview
APUC was formed in 2007 and is owned by Scotland's universities and colleges and operates entirely in the interests of these Institutional stakeholders. APUC conducts procurement processes on their behalf for the collaborative commodities for which it is responsible and enters into Framework Agreements with Contractors.
Opportunity Overview
The Framework will be divided into two lots as follows:
Lot 1: Higher Education Student Management Systems
Lot 2: Further Education Student Management Systems
The purpose of this procurement exercise is to appoint Contractor(s) for the supply of SMS and associated Services. if necessary to deliver part of the Institution requirements, sub-contract to third party solution providers.
The scope of this procurement covers the supply of Student Management System(s)and Associated Services including but not limited to provision of:
Timely installation of all required software functionality and upgrades;
All associated software licensing and or equivalent model of service delivery;
Support and Maintenance in line with contractual Service Level obligations;
Managed Hosting Infrastructure, as required by Institutions, scalable to deliver all service Level obligations;
Solution Implementation including Data Migration as required by Institutions;
Project Management of all required System Implementations and upgrades as required by Institutions;
High performance Integration with a range of corporate and specialist education sector Systems;
Access to relevant institutional data for business intelligence purposes;
Consultancy wherever required by Institutions.
The functional scope required for Lot 1 – "Higher Education Student Management Systems" includes, without limitation to:
Curriculum Management
Enquiries and Admissions
Fees/Sponsor Finance
Registration and Student Records
Assessments and taught student progression
Graduation and Awards
Research Post Graduate Progression
Reporting including Statutory Reporting
Optional product functionality which is relevant, and could be taken up by Institutions, includes:
CRM
Student Portal functionality – many Institutions currently have a separate provided portal
Timetabling and Scheduling
Case Management
Attendance and Engagement Analytics
Short Course Management
Applicant specialist Portfolios. e.g. Art School applicant portfolios.
The functional scope required for Lot 2 – Further Education Colleges Student Management Systems includes:
Enquires
Enrolments/re-enrolments
Student/ Sponsor Finance
Development Tools
Attendance/ Register
Bursaries/ grants
Admissions
Course Design, approval and management
Statutory reports including FES,SQA, SAAS
Reporting
The System users include all potential staff and student users.
For specialist bidding / bid writing assistance for this opportunity, please contact AM Bid on 0800 043 0495 or email: info@ambid.co.uk
Contract Notice available at: Student Management Systems and Associated Services