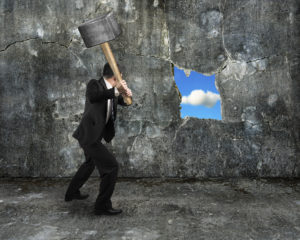 Each year the UK public sector tenders out £290 billion+ buying goods and services, which provides an enormous opportunity for businesses with the right bid writing skills and expertise to capture their share of these valuable contracts.
However, the majority of SMEs are not currently tendering for public sector business and of those that are, less than half are bidding successfully.
With such a huge opportunity at stake, why do so many small businesses feel they can't compete? There are a range of myths about public sector bidding that have become blockers, stopping them from trying and causing them to miss out on their share, many of which are not true.
Myth busters:
"We are too small to win business" – Many SMEs believe their small size is a disadvantage. Yet year on year there is a growing number of small businesses winning public sector work and the government aims to increase the SME share by more than 20%, to over £96 billion, by the end of 2022.
"It is difficult to win work" – Many feel it is too difficult to bid to the public sector and it is true it can be hard to navigate, but the government is working on making it easier for SMEs to compete for public sector contracts. A number of changes have already been introduced making the process less complex for lower-value contracts and there are more changes planned that will make the process more accessible to smaller businesses over the coming year. There is also far more advice, training and support available.
"We don't know where to start" – For those new to bidding it is common to hear that they don't know where, how, or why to get into bidding. There is help and training available through government agencies, online and across the industry including our Ultimate Tender Coach online training programme designed to give smaller companies the knowledge and skills they need to navigate the procurement process, learn how to bid and most importantly win.
"It is not worth the effort" – As well as being a very lucrative market with a wide range of opportunities, public sector organisations make great clients. They are regulated to ensure fair and transparent working practices and provide sustainable revenue streams, fast payment and guaranteed work. It takes time to bid but the value of the contract wins makes it worth the effort.
"We can't find opportunities" – Another recent change ensures that all opportunities are easier to find – in England all contracts worth over £100,000 are published on Contracts Finder; in Scotland all contracts over £50,000 are published on Public Contracts Scotland; in Wales they can be found on Sell2Wales and in Northern Ireland they are on eSourcing NI. There are also a number of contract scanning agencies that can look for relevant opportunities for your business.
"It always goes to the incumbent so there is no point" – Many feel the incumbent contractor, provider or supplier already covering the contract is in a much stronger position – and yet research shows that incumbents tend to win less than 50% of retenders.
If you want to grow your business and win more contracts, don't let myths get in the way. There is a real opportunity if you ensure you:
have the right resources – a bid team in place, a consultant to work with or tools to upskill your in-house team to bid successfully
choose the right opportunities – ones that you have a good chance of winning
get prepared – build a library of needed bid resources (policies, case studies etc.)
write a compelling tender – that differentiates you from your competitors and tells your story well
get your price right – competitive pricing helps but you also need to be realistic and profitable for your business
learn as you go along – learn lessons from your wins and losses and ensure you ask for feedback
Book a free 30 minute call find out more about Ultimate Tender Coach – an online public sector bidding training programme at www.ultimatetendercoach.com