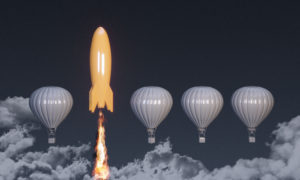 If you want to grow by driving your performance and increasing your competitive advantage, propelling your business towards sustained success, maybe you should be looking at transforming your bidding activities.
Bidding is the life blood for many businesses, ensuring they retain their current clients as well as bringing in new business. For optimal results, the whole business needs to work together to create a superior bidding position – as many people as possible across the organisation working together to achieve bid effectiveness and winning results.
How do you measure success?
One of the first areas to look at is how you measure your bid success rates and ensure the reporting is clearly understood across the business. Success rates are often measured bid by bid as a 100% win or a 100% loss, but all bids are not equal – e.g. when bidding for bundles the 100% would be winning all the lots, not a win for each lot or if you are the incumbent it should be an easier win and if you don't win, it is not only a loss but it also has a negative impact on current business income.
What is your bid structure?
It is important to have a clearly defined bid structure which identifies the bid management process and all of the people across the business involved. Knowing who is being tasked with what and the resource implications needs to be understood.
Supporting your team
It is common to find bid teams are under resourced, leading to others in the business delivering the additional bid workload, sometimes even being given bids to handle with no bid training. Upskilling the bid staff as well as the wider team through in-house or external training can lead to a huge improvement in the quality of bid responses and increased productivity. AM Bid offer a range of in-house bid training and have recently launched an online entry-level bid training programme, Ultimate Tender Coach, aimed at those with little or no experience.
Bid recruitment is also a key area to consider as to be effective you need the right people with the right experience, the right level of resources required with the right budget at the right time.
Asking questions
Real transformation starts by asking a lot of questions – Is there a bid/no bid process? How are bids reviewed during the process and after? What is the connection between what is said in the bid and what happens on the ground? How are the learnings disseminated and actioned to improve future bids? How are results reported back? The real trick is to use this information to identify areas of improvement and in some cases completely overhaul the process.
Bringing in external help
Although a bid transformation project can be handled in-house, often there are huge benefits in bringing in an external specialist.
They bring a wide knowledge and expertise from working with a range of clients
They can offer specific sector experience although this is not essential
They can mitigate against group thinking e.g. 'We have always done it this way….'
They are impartial and can deliver recommendations without personal or emotional bias
They can provide additional services like a bid gap analysis and bid strategy review
External specialists work very closely with the in-house team, talking to people across the business – from those doing the job to the senior team. They get to know the current target markets, the stakeholders and the current strategies and processes. They assess the quality of your bids and look at what the organisation is doing well and not so well, what they could be doing more of or differently and what future success could look like.
They use the insights to present a bid transformation plan with recommendations and next steps. It is then up to the business to decide if they want to transform their bidding and improve their results.
Article based on LinkedIn Live presentation by Andrew Morrison, Founder and BD Director, AM Bid