Published date – Wednesday 1st December 2021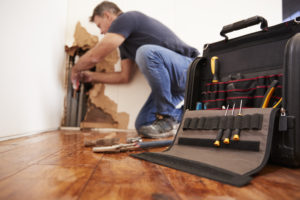 Stage 1 Deadline – Monday 31st January 2022
Stage 2 Deadline – Monday 11th April 2022
Buyer Overview
The London Borough of Southwark Council was created in 1965 to replace the councils of the Metropolitan Borough of Southwark, the Metropolitan Borough of Camberwell and the Metropolitan Borough of Bermondsey.
Opportunity Overview
The Council intends to enter into 4 Major Building Works Term Alliance Contracts to meet some of the Council's requirements in delivering housing major works programmes. In particular, the Term Programme is focused on delivering capital improvements and compliance works to estate-based properties, on an "area-led" basis.
The Council is seeking to procure 4 Major Building Works Term Alliance Contracts for an initial period of 5 years, with the option to extend for up to a further 5 years in increments at the Council's sole discretion (giving a total possible term across the 4 contracts of 10 years each). The total possible estimated contract value across the full possible 10 years is £835 million, and this is divided amongst the 4 contract areas as follows:
1. Borough and Bankside/Walworth – £215m
2. Rotherhithe/Bermondsey – £206.5m
3. Camberwell/Peckham – £208.5m
4. Nunhead and Peckham Rye/Dulwich – £205m
The works will typically comprise of internal works (including kitchen and bathroom replacements and electrical re-wiring), external works (including redecorations and new component replacements – such as windows/ doors), fire safety works (including entrance doors, fire protection and detection, compartmentation and cladding remediation works), mechanical and electrical works (including heating/ventilation, electrical re-wiring and electrical communal works), and estate improvement works (including landscaping, fencing, sheds, garages, bin stores, cycle stores etc).
Additionally, successful contractors will be required to undertake design services where they are appointed as the Lead Designer and will be required to provide full multi-disciplinary services (including architecture, MEP engineering services, civil and structural engineering services, and other specialist design services as required throughout the term programme).
For specialist bidding / bid writing assistance for this opportunity, please contact AM Bid on 0800 043 0495 or email: info@ambid.co.uk
Contract Notice available at: Major Building Works