Published date – Friday 12th November 2021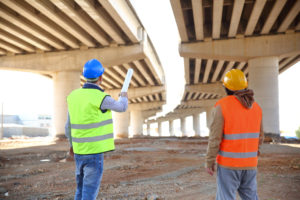 Deadline date – Thursday 16th December 2021
Opportunity Overview
Worcester County Council (WCC) require a high quality, cost-effective highways and transportation professional services to the people served by WCC.
This will consist of the Core Service, an annual highway structures management service, with the potential for Associated Services, which are other services to be provided, generated from the Core Service. The other service areas may include but are not limited to:
General design services
Project Manager / QS / Planner / NEC4 Project Manager provision
Ground investigation analysis and report
Ecology & sustainability appraisals Road safety audits
Surveying
Work involves municipal, highways and transportation engineering, surveys and inspections but does not include any physical works.
The contract requires a supplier who will bring their experience and innovative solutions to deliver added value. In order to achieve this we would expect our suppliers to:
Deliver services to optimum time, quality and cost efficiency
Demonstrate proactive shared ownership of projects/service delivery
Deliver continuous improvement founded upon agreed performance and benchmarking criteria
Promote and sustain an open, co-operative and business-like culture
Integrate public and private sector skills in delivering services
Support the Authority's capability and promote core skills development
Create development opportunities for employees
Have clear lines of communication and accountability
Offer strong social value
For specialist bidding assistance for this opportunity, please contact AM Bid on 0800 043 0495 or email: info@ambid.co.uk
Contract Notice available at: Highways Structure Management