Published Date: Tuesday 21st September 2021
1st Stage Deadline: Friday 22nd October 2021 at 12 noon
2nd Stage Deadline: Monday 6th December 2021 at 12 noon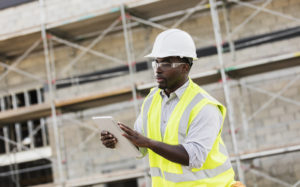 Opportunity Overview
Portsmouth City Council is seeking expressions of interest from suitably experienced contractors for inclusion on a commercial / industrial focused multi-contractor framework agreement.
The framework agreement will primarily be used by the Portsmouth City Council for the development of commercial / industrial space at Dunsbury Park, Havant but may also be used by the Developer for development works across the entirety of its nationwide property portfolio. For further information regarding Dunsbury Park and current development status please refer to section 2 Background Information.
The scope of services, works and supplies that may be procured via the framework agreement may cover the entirety of the work types included for within Common Procurement Vocabulary (CPV) codes selected within the Find a Tender contract notice, but can be summarised generally as:
• Early Contractor Involvement including but not limited to for reviewing current market conditions and delays being experienced with lead in period on key materials, such as cladding, pre-cast concrete, steel, dock levellers etc.
• Pro-active support in identifying micro and macro environment threats and opportunities
• Site wide Master Planning support
• Site wide Design Code development
• Plot specific Feasibility & Options Appraisal support
• Effective focused management of plot specific sub-contract / supply chain across both stage 1 design and stage 2 constructions activities
• Development of outline design
• Surveys, Modelling & Enabling Works
• Environmental assessments, engagement with approving bodies, gaining of required approvals
• Delivery of significant site preparation, infrastructure and landscaping works as required / appropriate
• Preparation, submission and discharge of planning application and conditions
• Development of detailed design
• Development of costings, programme, work methodologies on 2 stage open book partnership basis
• Construction works on principal contractor basis
• Handover, snagging and defects management
• Hard FM and other associated services
For specialist bidding assistance for this opportunity, please contact AM Bid on 0800 043 0495 or email: info@ambid.co.uk.
Contract Notice Available at: Design & Build Industrial / Commercial Contractor Framework