Published date – Monday 23rd August 2021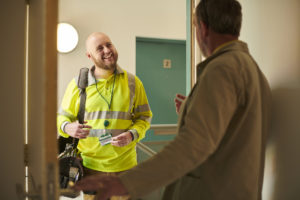 1st Stage Closing Date – Thursday 23rd September 2021
2nd Stage Commencing – Monday 11th October 2021
2nd Stage Deadline Date – Thursday 11th November 2021
Buyer Overview
Walsall Housing Group (WHG) is one of the Midlands leading and most successful providers of good quality, affordable homes.
WHG is committed to provide good quality affordable homes and has set aside in its business plan in the region of £129.9 million over the next seven years to invest in their existing homes.
WHG's main strategic aims are to:
Deliver high quality homes and services for customers
Be an exceptional place to work that attracts, develops, and retains talent
 Grow and extend services, reach, and range
Promote health and prosperity where they can make a difference
Deliver a strong business, fit for today and prepared for tomorrow

Opportunity Overview
Walsall Housing Group wishes to procure three new Planned Programmed Works Contracts, split across the following defined geographical areas:
Zone 1 will comprise all of WHG stock holding in the north including the towns of Willenhall, and Bloxwich. Zone 1(north) comprises 8198 rented properties
Zone 2 will comprise all of WHG stock holding in the south including the towns of Walsall and Darlaston. Zone 2(south) comprises 6939 rented properties
Zone 3 will be all of WHG stock holding in the East including the towns of Aldridge, Brownhills, Walsall Wood and Pelsall. Zone 3(east) comprises 4510 rented properties
This contract will include the following core works and services:
Pitched and flat roofing
Kitchen replacements
 Bathroom replacements
Floor coverings
Painting and Decorating
Environmental works
Windows
External Doors
Passive Fire Protection
Electrical Works
Property Preservation
Scaffolding services associated with core works
Mechanical and Electrical Works Communal Areas
Replacement heating systems including alternative heating sources
Adaptations including bathrooms
General Building Works
Asbestos removal in association with Planned works
The contract will be for an initial term of 7 years commencing in April 2022, with an option to be extended for an additional period of 3 years (subject to satisfactory performance and value for money).
For specialist bidding assistance for this opportunity, please contact AM Bid on 0800 043 0495 or email info@ambid.co.uk
Contract Notice Available at: Planned Programmed Works