Published date – Monday 19th July 2021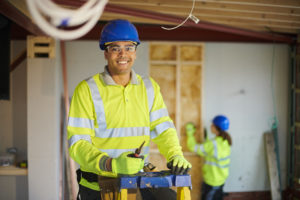 Closing date – Friday 17th September 2021
Framework start date – February 2022
Framework end date – February 2026
Buyer Overview
Leeds City Council & East Riding of Yorkshire Council wish to enter into Framework Agreements and intends to appoint a number of Framework Suppliers that can provide the construction works and new housing required and where appropriate, the design services to the YORbuild3 Medium Works Contractors Framework Agreement.
YORbuild3 Medium Works Contractors Framework Agreement forms part of a collaborative approach to procurement mainly in the Yorkshire and Humber Region. Brief details regarding the background to this are given below, followed by general information relating to YORbuild.
Established in 2009, YORbuild is a series of collaborative Construction Frameworks for the procurement of building contractors to carry out new build and refurbishment works for the Yorkshire and Humber region's 22 Local Authorities, other regionally based Public Sector Bodies and third sector organisations. The current YORbuild2 frameworks are due to expire at the end of February 2022 and this procurement is to provide a replacement framework for the larger housing lot and the lot for works valued at over £4m up to £10m, hereinafter referred to as 'YORbuild3 Medium Works Contractors Framework Agreement'. This replacement framework will cover the geographical area shown within item 1.9 below. A new YORbuild Major Works framework for works over £10m commenced in April 2020 and complementary YORbuild3 Minor Works frameworks will be procured separately later this year, for works up to £4m and new housing up to 25 units.
The lots for this Framework shall be split into the following:
• Lot 1 – over £4,000,000 – £10,000,000
• Lot 2 – New housing over 25 units
The geographies for this Framework will be spread over the West and East Councils of Yorkshire and Humberside.
For specialist bidding assistance for this opportunity, please contact AM Bid on 0800 043 0495 or email: info@ambid.co.uk
Contract Notice Available at: Medium Works