The government's push to drive heating toward more sustainable energy sources and away from fossil fuels, will undoubtedly revolutionise heating systems in the future. With no gas boilers to be installed in new homes after 2025, and many existing homes to be retrofitted, we face significant changes and potential skills shortages.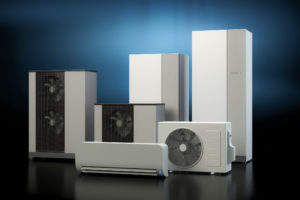 Landlords also need to prepare now for 2028 when it is proposed that all properties let will need to have an energy rating of Band C or above, challenging those with less efficient properties. Properties will need to be considered individually so the most appropriate form of heating can be determined, 'one-size' will not fit all!
Heating options will include air source heat pumps (ASHP), ground source heat pump or alternatives including solar, heat pumps with battery storage, micro combined heat and power (CHP), wind turbines or hydropower. There are also new technologies being considered including those using hydrogen gas. As well as reducing heating bills for occupiers, new technologies will reduce the UK's carbon footprint and create jobs.
Some installers, including Dynamis Associates based in Warrington, are innovating with support platforms to monitor property fuel consumption for properties with ASHPs, to provide switch services to cheaper tariffs to increase savings and reduce fuel poverty.
Owners and landlords may benefit from free installations of ASHP, including seven years free maintenance, using installers who then take the government provided Renewable Heat Incentive (RHI). Changes from April 2022 will see the 7-year RHI payments being replaced with a one-off Clean Heat Grant of up to £4,000 paid to the owner to contribute towards the installation. This will only be available until March 2024.
The UK Government's Energy White Paper in December 2020, with an ambitious target to (amongst other things) retrofit homes to improve energy efficiency and reduce fuel bills, perhaps heralded the way for further announcements before the COP26 Climate Change Summit which is due to be hosted in Glasgow in November 2021.
Whilst supporting the move to a Net Zero economy, many landlords will wonder where the resources will come from to install this fairly new technology.
The more ambitious renewable energy installers are gearing up with training to upskill qualified plumbers and electricians, creating apprenticeship programmes and training housing providers' staff to both install and maintain their products. With a commitment to sustainability the focus will be on local people for local installations.
So, landlords can help tackle fuel poverty, increase the energy rating of their homes in good time for changes, and innovate within the sector. What is important is to start this now, with a lead-in time and the potential for increased demand as the Renewable Heat Incentive ends.
Impacts for domestic heating tenders – bidders for social housing contracts will increasingly need to be able to demonstrate that they understand the shift to renewable technologies. Providing training for engineers so that they can also work with these technologies will help to show that the business is going to be able to operate sustainably in a world that is increasingly conscious of the environmental impacts from more traditional domestic heating types.