AM Bid Directors Share Expertise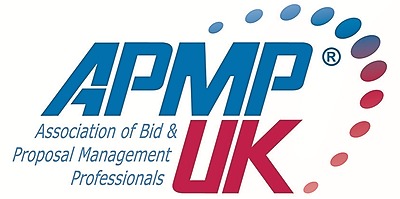 David Gray Delivers 'Million Dollar Questions: How, when, and why to ask a buyer questions during the bid process – and why it can potentially be worth millions to your organisation'
Join David on Tuesday 23rd June 12.30pm – 1.30pm. Registration here
What You'll Learn
The critical importance of asking the buyer questions during the bid process, to help make your Bid/No Bid decision, shape your solution, inform your proposal, advise your pricing decisions, and position you advantageously against your competitors.
Key Takeaways
Understanding the different types of question you can ask your buyer – and the value of asking them
How to influence the buyer to respond to questions in the way you would like them to
How to strengthen your position in the competition (and weaken your competitors' position!)
Real-life examples of game-changing questions asked and the direct impact the buyer's responses had on the bidder's success
Target Audience
Bid / Proposal Directors
Heads of Bids / Proposals
Bid / Proposal / Tender Managers
Anyone involved in opportunity qualification or bid management process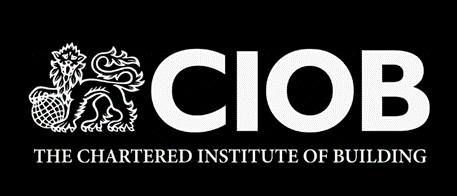 Andrew Morrison Delivers 'Developing a Healthy Bid & Tender Pipeline Presentation' for the Chartered Institute of Building
Join Andrew on Wednesday 1st July 14.00 – 15.00. Registration here
What You'll Learn
The key trends influencing procurement in the construction sector and how your organisation can plan, bid and win important contracts.
Andrew will also share his bid and tender hints and tips for the Construction sector.
Key Takeaways
WHAT is happening in the world of procurement?
WHY is now a good time to organise your bid pipeline?
WHERE can you find public sector opportunities?
HOW can you bid at distance for contracts?
HOW should you reflect the Covid-19 challenges to the sector within your bids?
WHEN should you seek expert bidding assistance?
Andrew will then follow his presentation with a Q&A
Target Audience
Bid / Proposal Directors
Heads of Bids / Proposals
Sales & Marketing Directors
Bid / Proposal / Tender Managers
Business Development / Sales Managers
Anyone involved in opportunity qualification or bid management process

David Gray is speaking at the APMP Global Winning Business Virtual Experience
Join David on 22nd – 23rd July further details tbc. Registration here
About the Event
APMP's Winning Business Virtual Experience (WBVE) is the only online virtual conference endorsed by APMP as well as the industry's number one news source: APMP's WinningTheBusiness.com.
WBVE will feature an unprecedented thirty-two hours straight of content and live interaction with industry professionals. Education sessions will feature the industry's best presenters, delivering the most relevant information in brand new and innovative tracks (including crowdsourced sessions produced on-the-fly!) Networking opportunities will include small group sessions and discussions, and one-on-one videochat with fellow attendees.
Cost (Good News For APMP Members)
Thanks to the generosity of our sponsors and exhibitors, the $500 registration fee is waived for all APMP members – another benefit of joining and being a member of APMP.
Non-members are invited to register for $179 OR purchase an APMP membership for $160 up until July 21 and then register as a member for $0.
About AM Bid's Directors
David Gray is Managing Director at AM Bid, one of the UK's leading bidding and tender specialists. He has over 13 years' experience of capture management and strategic work-winning, leading bid and proposal teams to success on opportunities totalling over £2.5bn in value.
David's extensive experience covers a diverse range of sectors and includes pre-bid customer engagement, qualifying business opportunities, competitive analysis, developing win strategies, and tailoring and managing bid processes. He is also experienced in leading, coaching and developing high-performing bid and proposal teams.
David is regularly invited to contribute to professional publications and to speak on work-winning at conferences and events across Europe. In 2019, his contributions to the bidding and proposal industry were recognised globally, when he was named as an APMP 40 Under 40 award winner.
Andrew Morrison is Founder & BD Director at AM Bid. He launched AM Bid in 2014 and has successfully grown it become one of the UK's leading bidding consultancies. Before moving into the BD Director role, Andrew led rapid business growth of 195% in second year of trading, 73% in the third year, 57% in the fourth year and 23% in the fifth year.
Andrew has 15 years+ experience of leading bid teams to over £1.5 billion of contract wins with Local Authorities, Housing Associations, ALMOs, Central Government, NHS & Education, Procurement Frameworks and FTSE 100 companies.
Andrew is regularly invited to contribute to industry events such as Chartered Institute of Housing, Scottish Federation of Housing Associations and Constructing Excellence. In 2018, he was awarded an Institute of Directors (IoD) Director of the Year Award.