David Gray, Director with Scotland-based bidding and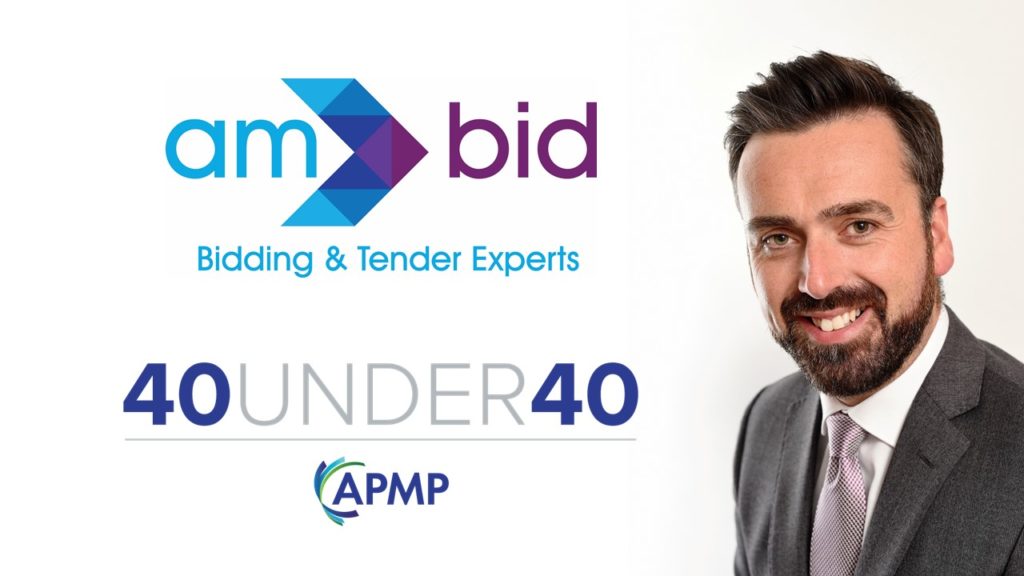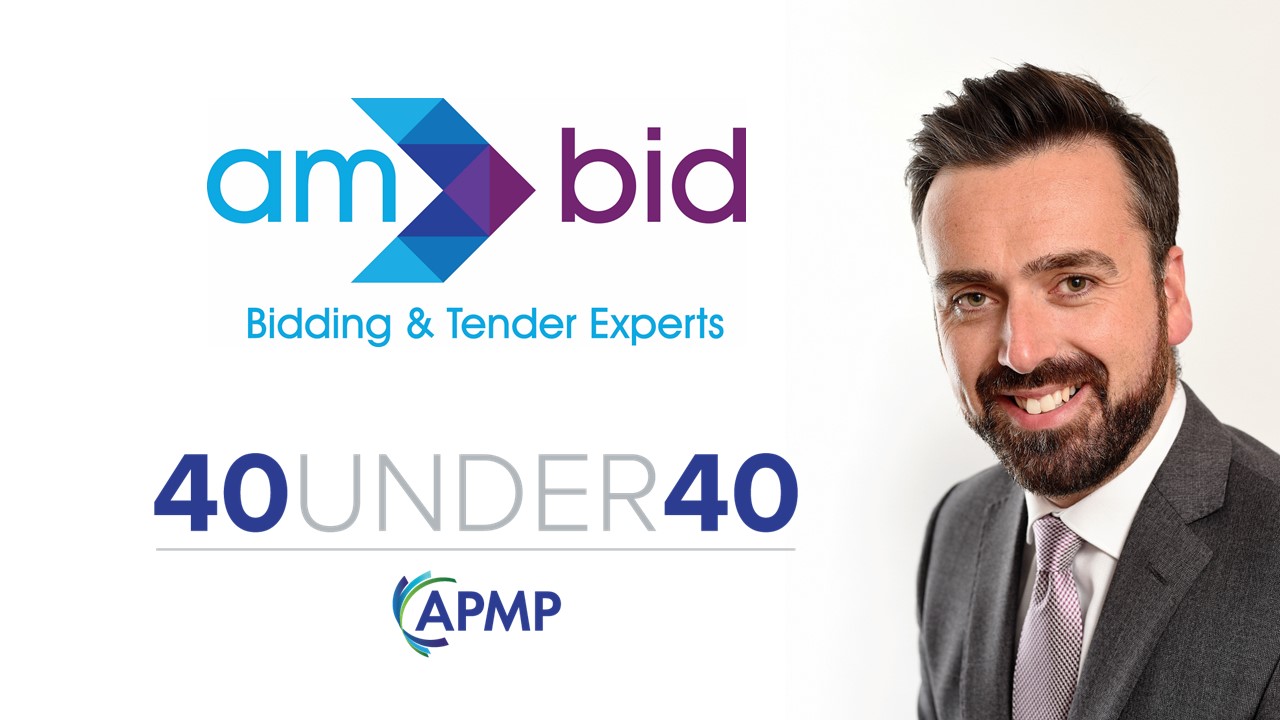 tender specialists AM Bid, has been recognised by his professional peer group in a global top 40 list of bidding and proposal professionals. The Association of Proposal Management Professionals (APMP), the worldwide professional certificating body, included David in their coveted 'Top 40-Under-40' class of 2019 award recipients.
The award recognises bidding and proposal management professionals from around the world, celebrating recipients' accomplishments to-date and future aspirations. David was recognised for his achievements in a career spanning 12 years in bidding to date, where he has continually delivered successful results for a vast number of organisations, both during his time with AM Bid since 2016, and with other organisations before this.
In a list of 'Outstanding Accomplishments', the APMP awards panel highlighted David's contribution to the strategic development of AM Bid and its bidding methodology, to achieve year-on-year business growth (73% growth in 2017 and 57% growth in 2018). The company is now on track to become a £1 million turnover business in 2019, with no investment or debt – something that less than 0.6% of businesses achieve within their first five years.
David was also praised for his passion for developing career skills in others, including the design and delivery of specialist bid training for business support organisations, as well as bespoke in-house bid training for clients in the energy, communications and housing sectors.
The judging panel also acknowledged David's work in developing a staff consultation in 2018, to understand the wellbeing challenges AM Bid staff may face and how the company could help them overcome these.
Commenting on the 2019 class of 40-Under-40 award recipients, Ginny Carson, APMP's Board Chair said "I am so impressed with the talent that these young professionals are bringing to our industry. These individuals are contributing innovative ideas and they exemplify the very best in bid and proposal professionalism. The future is bright for APMP."
Rick Harris, CEO of APMP added "This award is about celebrating our association's younger professionals. This class and the ones before it represents APMP's future and the industry's promise."
David was delighted to receive the award, commenting: "I am honoured to be recognised as one of APMP's 40-Under-40 Award recipients for 2019. To be recognised by my professional association in a global top 40 is something I am extremely proud of. I am grateful to all my colleagues at AM Bid for their support and extremely high performance, which helps us to keep winning bids and achieve our business goals!
"A special thanks to AM Bid's Founder and MD, Andrew Morrison, for introducing me to bidding 12 years ago and continually supporting my career development since, and to our Chairman, David Sole OBE, for his invaluable executive coaching and strategic guidance."
David Sole OBE, AM Bid's Non-Executive Chairman, congratulated David on his success, adding "To be recognised by your peer group is the ultimate accolade. For David to be recognised as such in the '40 under 40 – Class of 2019' by the Association of Proposal Management Professionals is one such honour and something that he and his colleagues at AM Bid should be justifiably proud of."