Ready to make it a reality?
Easy! Start by filling in the form below and our bid and tender writing experts will introduce you to the services that can assist your business.
We know what it takes to win.
Whether you are looking to win more work in the public sector or private clients, you will achieve substantial business growth by harnessing the skills of bid and tender professionals who know what it takes to win.
Our secret is crafting a story that resonates with decision-makers.
Producing winning bids is a lifetime skill needing specialist focus to achieve. We've developed techniques and processes that maximise the likelihood of success for our clients, including a deep understanding of procurement and buyer mindsets.
Services dedicated to growing businesses:
Bid Management and Bid Writing Services
In-House Bid Training
Bid Gap Analysis
Public Sector Bid Readiness
Bid Strategy and Process Review
Bid/No-Bid Tool and Process
Bid Advisor and Interim Bid Staff
Pitch Training
Public Sector Bid Training
Let's get off to a winning start
Fill in the form below: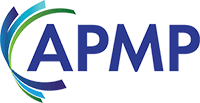 Corporate Members of the
Association of Proposal Management Professionals