AM Bid are bid, proposal and tender experts who are achieving 80%+ bid win rates on contracts worth anything from £50k-£500m, for local, regional and national organisations.
We can work in any sector and specialise in telling your story in a way that resonates with decision-makers.
AM Bid can provide you with a range of bidding, proposal and business development support. These include:
Bid Management and Bid Writing Services

In-House Bid Training

Bid Gap Analysis

Public Sector Bid Readiness

Bid Strategy and Process Review
Bid/No-Bid Tool and Process

Bid Advisor and Interim Bid Staff

Pitch Training

Public Sector Bid Training
To receive more information about our services and benefits and talk to our friendly and professional team about how we can assist you with your project, please complete our contact form.
Alternatively, you can also call and speak to the team on 0800 043 0495.
Let's Get Off To A Winning Start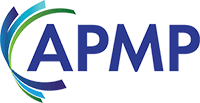 Corporate Members of the
Association of Proposal Management Professionals