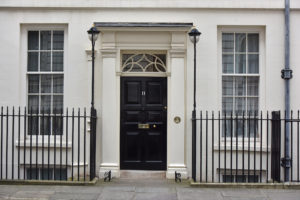 Chancellor Jeremy Hunt's Spring Budget was revealed on 15th March 2023. As bid professionals we are looking at the tax and spend implications that may generate procurement activity and the creation of prospective bids. What are the implications of these economic landscape forecasts on the costs that will need to be factored into bids?
Predictions on Inflation and Recession
Looking back at inflation figures over the past couple of years, in December 2020 saw 0.6%; December 2021 was 5.4%; and, in December 2022, 10.7%. So, what did the chancellor, along with the Office of Budget Responsibility (OBR), forecast in the Budget? The 2023 inflation average is thought end up around 6.1% but will drop across 2023 and is expected to finish the year at 2.9%. What's to happen in future years? OBR are expecting inflation in 2024 to be 0.9% and in 2025 to be away down at 0.1%. It's clear that inflation predictions will impact bidding, particularly in respect of pricing.
What of the overall size of the economy? Six months ago, recession seemed likely. However, it was forecast that the economy is set to avoid a technical recession (negative growth for two consecutive quarters). Nevertheless, it is forecast to shrink as a whole by 0.2% this year. The economy is then due to grow next year by 1.8% and by 2.5% in 2025, before growth then starts to slow again. Again, bid strategy will be affected by growth in the creation of opportunities.
What were the main headlines of the budget?
Energy and Fuel Duty
The energy price guarantee support is continuing for all domestic customers until the end of June. Energy costs are coming down overall and it's thought that from July onwards, these costs will be a lot less than they are currently. Therefore, it's likely that there will be no further government assistance. No changes were announced to the Energy Bills Discount Scheme for businesses, which will run from 1 April 2023 to 31 March 2024. Of course, the cost of energy will impact bids as this must be factored in to pricing.
The rise in fuel duty was scrapped. The five pence per litre cut was kept, which is useful information when pricing the cost of fuel in your bids.
Boosting the Labour Force
Pensions – Limits on the size of the Pension Lifetime Allowance are being removed by abolishing the extra tax that would have been due. Additionally, there is a rise in what can be paid in annually from £40,000 to £60,000 a year, a 50% increase. What impact could this have on bids? It may be helpful if it will encourage workers to continue in the labour market or to return, providing much-needed skills and experience.
Childcare – 30 hours of free childcare for working parents in England has been expanded to cover children over the age of 9 months and up to 2 years old. This will be introduced in phases from April 2024 to September 2025 for England only. However, there's consequential funding to the devolved administrations in Scotland, Wales and Northern Ireland. This will impact bids with increased recruitment possibilities among parents, although perhaps only from April 2024 onwards. If pricing multi-year contracts, this may be a factor worth considering, a larger pool of potential applicants for jobs, among parents.
Returnerships – There will be Apprenticeships and Skills Boot Camps for the over 50s. In terms of bids, this may provide an increased number of over 50s available for employment with the required skills. Potentially, this will be a boost for training providers, as we will likely see training provider bids coming to the market.
Foreign Labour – There were some further steps to boost the labour force in the Government Red Book, which shows that the Treasury plans to relax the curbs on foreign labour in certain industries. Within the construction sector, bricklayers, roofers/slaters, carpenters/joiners, plasterers, dry liners and construction workers will from this summer be added to the Shortage Occupation List. This list allows employers to bring in key staff from outside the UK on a lower salary of just over £20,000 pounds a year (compared with the current skilled worker salary threshold which is £25,600 or 80% of the going rate for the occupation, whichever figure is higher). Already, there are quite a number of jobs on the shortage list, including vets, civil engineers and graphic designers. Care workers were added last year, prompting overseas hires by care homes to jump by 50,000 in the past 12 months. So, if you are struggling to recruit in the UK, it may be possible to bring in foreign workers, depending on what sector you are in.
Additionally, there will be a Universal Support Scheme to help the disabled into work and more support for Occupational Health to keep people in work, which may provide bidding opportunities in respect of training.
Investment Zones
Twelve Canary Wharf style high-growth investment zones will be created to accelerate growth and boost the government's 'Levelling Up' agenda. Most of these are in the Midlands and the north of England, but there is going to be at least one zone in each of Scotland, Wales and Northern Ireland. Each zone will get £80 million of government funding. There will be bids coming out e.g. for infrastructure and the necessary support such as training, recruitment, etc – whatever is needed to assist in the establishment of these investment zones. A third round of levelling up funding was announced for council-run projects, for example, strategic bridge repairs.
New Projects and Opportunities

Greater Manchester and West Midlands Combined Authorities will gain greater flexibility and independence to invest in long-term projects. So, expect to see some of these long-term projects coming to the bidding market in, for example, construction and housing.
Local authorities will be able to borrow from the Public Works Loan Board (PWLB), at a new discounted rate for affordable housing delivery. The PWLB already has a preferential borrowing rate for local authorities, but there's going to be a further discount of 0.4% on the interest rate to allow local authorities to expand their house building activities. Quite a number have started or re-entered the house-building market. A further over £750 million pounds of regeneration funding was also earmarked for specific areas. We can expect to see potential bids announced, or they may use existing public sector frameworks.
An updated National Infrastructure and Construction Pipeline will be published later in 2023 with £600 billion to be spent on high quality infrastructure over the next five years. If you are an infrastructure business or any business that supplies services around infrastructure, watch out for publication of this pipeline and the new projects it will generate over the next five years. Bidders should study it carefully, particularly in respect of newly announced opportunities or funding that will bring new projects to the market.
Interestingly, there will be a consultation on classifying nuclear power as environmentally sustainable as it does not produce greenhouse gases. If this goes through, there will be tax breaks for investment into nuclear power. Again, this will create bidding opportunities.
Charities will receive £100 million in funding and £60 million will go to public swimming pool operators, to help them offset price pressures and invest in energy-efficiency measures. Again, there could be bids coming to the market on the back of these measures.
£20 billion will be invested over the next 20 years in the transfer to carbon capture technology with an expectation that it could create up to 50,000 jobs. Expect to see bids for carbon capture technology coming to the market.
Also, a £2.5 billion investment for quantum computing. The US and China in particular are investing heavily in this technology, but the UK is now looking to boost investment in this area. Again, this will likely produce bidding opportunities.
Defence spending is going to rise by £5 billion over the next two years and there is a goal for 2.5% of the GDP to go to defence spending, but with no set deadline for delivering on that goal.
Consequential Funding in Scotland, Wales and Northern Ireland
In terms of what was announced for England specifically, in matters devolved to Scotland, Wales and Northern Ireland, their administrations will receive consequential funding. Scotland will be awarded £320 million over the next two years, Wales £180 million, and Northern Ireland £130 million (with a bit extra for Northern Ireland for some specific projects). It will be interesting to see what the devolved administrations do, whether they copy what's happening in England, particularly with childcare assistance or whether they will use the money for other devolved administration priorities.
Looking Ahead
There may be a few more announcements as people unpick the information released in connection with the budget. The public sector is starting a new financial year and here at AM Bid we are already seeing the usual upsurge in spring bidding activity. So, if you would like assistance with your bidding strategy, bid writing or bid training, please get in touch. Bidding remains very interesting at the moment as the world continues to be volatile, uncertain, complex and ambiguous but hopefully this update on the budget will be of assistance as you prepare your bid pipeline and bidding strategy for the financial year(s) ahead.