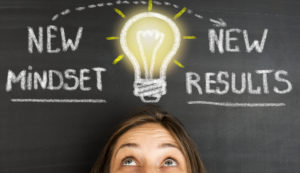 Responding to tender opportunities and requests for proposals is critical to the stability and development of many businesses. Whether you are looking to win more work, retain contracts or explore different markets, you must adopt a structured, well thought our qualification process. This article provides a step-by-step approach to qualifying opportunities which can help ensure that you can win more tenders and avoid the pitfalls, cost implications and risks of bidding without direction.
How to qualify or disqualify opportunities
Compliance check
It is important to ensure that as a supplier, you meet all of the requirements for developing and submitting the bid as well as for delivering the contract. When you receive the bid documents, conduct your own review to check that you are qualified to bid. This should include:
Relevant experience – You will need to be able to demonstrate that you have completed and undertaken similar work successfully before. The buyer will be looking for evidence of similar types of contracts, services delivered, values, clients and end customer groups.
You may wish to bid for a larger contract than you have completed in the past, however think sensibly about the contract size. For example, it will be hard to appear credible if you bid for a contract 10x the size of those you have previously completed. Incremental increases in contract values are advisable over large stepped increases that will require more work to reassure the buyer that you are capable of delivering and not a risky prospect.
References – Do you have clients that will provide references for any case studies and examples that you include?
Technical expertise – Do you have appropriately qualified people, professional memberships, and accreditations? For example, ISO accreditations, etc
Economical and Financial Criteria – Within the selection questionnaire and buyer documents there may be minimum pass/fail requirements including credit rating, turnover, insurance levels and acid ratio, etc
TUPE – Some contracts will require the transfer of staff from the existing contract from another provider or the buyer. Do you understand the liabilities and implications if TUPE applies and are they agreeable?
Other – Individual opportunities will have their own set of mandatory criteria. It is important to review the documents carefully and pick out mandatory requirements. Look for language such as "bidders must" and "please supply".
Failing to meet any of the above criteria will in most cases result in a non-compliant bid, which means the buyer will not proceed with the evaluation of the technical and commercial section(s). The easiest way to ensure you meet all mandatory requirements is by using a Compliance Matrix.
Example Compliance Matrix:
| | | | | | | | | |
| --- | --- | --- | --- | --- | --- | --- | --- | --- |
| Item Number | Subject | Page Number | Required | Fully Meets | Partially Meets | Doesn't Meet | Response Item | Remarks |
| | | | | | | | | |
| | | | | | | | | |
Figure 1. Example Compliance Matrix as seen in Ultimate Tender Coach
To populate the matrix, extract key requirements from the contract notice, instruction to bidders, specification, and technical questions. Importantly, check the contract (if available) to ensure you understand what you must provide and deliver. Once the matrix is populated, you may find that you do not meet all of the criteria. If this is the case, you can raise a clarification question(s).
Asking CQs
During the Supplier Qualification (SQ) and Invitation to Tender (ITT) stages there will be a time limited opportunity for bidders to submit questions to the buyer. Submit questions as early as possible as buyers may take their time to respond. Answers received later in the bid process may leave little time to incorporate them into your bid or to ask for further clarification if the response does not fully answer your question.
As public sector bidding is an open process, answers will be available to all bidders. Make sure you allow sufficient time to fully account for all answers and factor them into your bid. If you find out that you are not compliant, all is not lost. The earlier you find out, the more time, resource and expense you will save.
Tip: Make sure the review of clarifications is not left solely to a junior member of the team or single person. Technical experts of specialist advice may be required. A second pair of eyes is always helpful and as some opportunities involve responding to hundreds of questions, it is easy to miss changes to criteria and requirements.
Considering the evaluation criteria
Closely examining the scoring and weighting will give you some clues on what is important to the buyer and therefore serve to guide your allocation of time. Time is finite and you will only have a certain number of hours to work on the bid. Therefore, you must ensure that your resources are used appropriately with sufficient time allocated to difficult questions.
Tip: The difference between successful and unsuccessful bids is often marginal. Spending time on highly weighted questions is important, however do not neglect the lower scoring questions – they may win or lose you the bid.
Ensure that you clearly understand the pass / fail criteria, which may require evidence or even include a minimum mandatory score to pass. For scored questions reading the evaluation criteria is as important is reading the question. Go to the highest score and see what the response requires.
Tip: If the evaluation criteria is not clear then do not be afraid to ask the buyer what is important to them. Generally, all questions should be raised via the portal.
Is it a strategic fit?
You want to maximise your prospects for winning before you invest time, money and resource into responding.
There are a number of questions you should first discuss including but not limited to:
Is it core to your business?
Is it the type of work / contract that you want going forward?
Is it the right size, at the right time?
Can you meet the time requirements for both your senior people and subject matter experts?
What are the costs of bidding and is this the best way to spend the money?
Are there additional or excessive cost or time demands required as part of the bidding process e.g. a lengthy and costly proof of concept that you have to cover the costs for?
On a positive side, is it a good opportunity for you to expand your customer base or test out your capability in the market?
Could it be a reference contract that can be used as a case study and testimonial for future opportunities?
Exploring these questions will help to qualify the opportunity and allow a more subjective bid decision to be made.
Do you need partners / suppliers to help deliver it?
It is important to work out who will be needed to deliver the contract. Can you deliver the contract yourself via direct delivery? If not, who do you need to do what and what percentage of the contract will be delivered by each party involved?
In public sector bidding you will be required to declare this during the bid process. It is important to consider your approach and confirm your delivery model as soon as possible. In many cases, you may need specialist subcontractors that deliver a small percentage of contract. There are however opportunities for a joint or consortium bid in which you will need to qualify the opportunity for all parties.
Bid / No Bid decision tool
Adopting a bid decision tool will improve your win prospects by ensuring an objective decision-making process is place to help you with the decisions of whether to bid for an opportunity or not. There is a risk that the decision falls on one person such as a senior manager or salesperson. In these cases, this can become an emotional decision instead of a reasoned and logical one which is best for the business.
It is worth stressing again the importance of making a timely bid / no bid decision. The decision should be made early in the process once you understand the requirements for the response and the contract. If you decide to bid, regularly revisit the decision especially after clarifications answers are released.
| | | | |
| --- | --- | --- | --- |
| Criteria | Score / 10 | Weighting | Total |
| Existing Relationship | | 2.5 | |
| Client & Competitor Intel | | 1 | |
| Size of Opportunity | | 1.5 | |
| Price / Quality Split | | 1 | |
| Profitability | | 2 | |
| Strategic Fit | | 1 | |
| Deliverability | | 1 | |
Consider SMART bidding sometimes bid less to win more!
Figure 2. Example Bid Decision Tool from Ultimate Tender Coach
We have attached a template bid decision tool that you will be able to tailor to suit your organisation, sector and each opportunity. Each opportunity will have different criteria with a score out of 10 and weighting based on its importance to the opportunity. In the example above the existing relationship is more important than price / quality split.
To demonstrate how you would complete the table we will explain the first row, Existing Relationship. To score 10/10 you would meet the top evaluation methodology and typically you would fall into the following criteria:
You are incumbent contractor, have delivered the contract for several years and have a great relationship with the client
You are performing extremely well, hitting all KPIs, deliver customer delight and regularly exceed expectations
You may have been approached by the buyer who alerted you to the fact that the contract is coming back to the market
The buyer documents and specification are aligned to your business goals
At the opposite end of the scale, to score 0/10 the buyer may never have heard of you, you may not know them, there is no relationship and you may be located out with the area. Alternatively, you may have a negative existing relationship or a relationship that has ended badly.
In addition to the criteria listed within the example, you will wish to consider other criteria relevant to the opportunity, for example:
Subcontractors / partner scoring
Can you evidence innovation?
Do you have examples of added value that you will deliver?
Risk – is there risk of contract failure or losing money?
Bid resource – do you have the people available to work on the bid?
Tip: Your organisation should set a threshold for bidding. For example:
Scores 60-100 – Bid
Scores 40-59 – Escalate to senior decision-maker
Scores below 40 – No bid
N.B. Scores below 40 are generally no bids, however this decision should not be set in stone. A low score may not account for a bid which is being undertaken to help you understand a new market and the distance you will have to travel to get high scoring responses.
Summary
The important of qualifying opportunities early in the bid process cannot be underestimated or ignored. You must ensure that you check the opportunity to ensure that you comply with mandatory requirements. It is better to 'red flag' an opportunity early than to receive feedback from buyer saying you didn't meet their requirements. Additionally check it is the right time and right bid. Using the bid decision tool will help you assess each opportunity you receive and make an informed decision on whether to bid, which will ultimately result in a higher bid win rate.