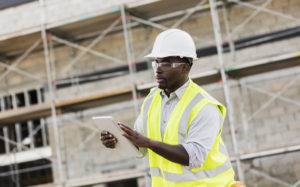 Published date – Monday 16th May 2022
1st Stage Deadline date – Friday 17th June 2022
2nd Stage Commencement date – Friday 8th July 2022
2nd Stage Deadline date – Tuesday 9th August 2022
Buyer Overview
HS1 Limited holds the concession on behalf of the Department for Transport ('DfT') until 2040 to operate, manage and maintain 'High Speed 1' the 109 km high speed rail line, its four stations along the route as well as the tunnels and bridges. It is the UK's first high speed railway which connects London St. Pancras International to the Channel Tunnel and is the UK leg of the Paris-Brussels-Köln-Amsterdam-London trans-European transport network priority project.
HS1 Limited's primary business is to provide high speed rail access to domestic and international passenger rail companies and international rail freight under a clear and transparent regulatory and contractual framework. Such international services give HS1 Limited a unique standing in terms of UK rail.
HS1 Limited's vision is to be the world's leading high-speed railway experience, creating value over the life of the concession and being recognised as the world leader.
Opportunity Overview
HS1 is looking for qualified and experienced organisations for inclusion on the Works Framework for construction projects across its portfolio to support its future work bank across all business departments. The supplier will provide a wide range of skills, experience, and capabilities in successfully managing and executing programmes and projects across the entire lifecycle.
The overall value is anticipated at £25m for the duration of the Framework i.e.,5 years (+ one year + one year). The Works Framework will be available to accommodate all types of construction work from minor works to larger projects. Please note the first year of the Framework will cover smaller projects.
The services to be carried out by the Works Framework include (but, are not limited to):
Project Management
The Contractors must have a project management system in place to deliver the work on time and on budget and could be responsible for managing, co ordinating and integrating the:
project schedule development & planning
design development and approvals & consents where required
project management of construction delivery
commissioning strategy & delivery
engineering technical advice
asset management
supply chain management
undertaking/continuing the Principal Designer role
and able to support HS1, as required on project support processes including:
Access, logistics & buildability reviews
Early Contractors involvement
Environment and Sustainability
The Contractors shall provide where deemed necessary a suitably qualified and experienced Health and Safety Manager to oversee and direct a sufficiently sized and competent team of HSE professionals to fully implement all the applicable HSE requirements.
HS1 strongly believes that an exemplary standard of occupational health across the Projects let under this framework is essential in delivering HS1's Health, Safety and Environment Policy commitments and objectives. This can have a positive effect on the workforce health where actively managed.
For individual call off from the Framework the environmental team shall be tailored to address the specific environmental issues pertinent to the project.
Heritage
St Pancras is a Grade I listed building and any works should be designed and undertaken to ensure that the architectural and historic significance of the building, including the modern design elements, is maintained.
HS1 has obtained approval for a range of works in the station including the installation of services which safeguard the special interest of the building. Where works are proposed to any area within the footprint of St Pancras they must comply with these requirements.
Where there is a variation from the approval additional consent may be necessary. The Contractors shall be competent to lead and/or support in these areas.
Stakeholder Management
Managing interfaces with external stakeholders:
Establishing, developing and maintaining interfaces, where appropriate, with developers, local authorities, businesses, potential funders and other stakeholders.
Design
Provide design co-ordination and integration across specified projects, including co-ordinating design development, review, validation & verification, design change management and assurance across operational, maintenance and project stakeholders.
Defining plans/strategies for Operational and Maintenance readiness.
Propose changes/improvements to the operating procedures/rule book to gain efficiencies in delivery or within the projects extended lifecycle.
For specialist bidding / bid writing assistance for this opportunity, please contact AM Bid on 0800 043 0495 or email: info@ambid.co.uk
Contract Notice available at: Works Framework