Published Date – Wednesday 29th September 2021
Deadline Date – Monday 1st November 2021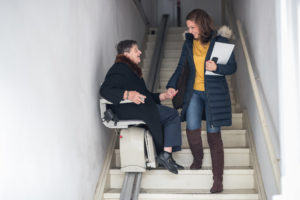 Buyer Overview
Lewisham Homes Limited (LHL) was created as an ALMO in 2006 to improve housing in the borough. It is a non-profit making company limited by guarantee, and the LBL is the sole member.
LHL manages c18,000 council homes in Lewisham, operates its own repairs and maintenance company and employs more than 550 staff. It is undertaking a major investment programme to improve homes and local communities as well as building new homes in the borough.
Opportunity Overview
Lewisham Homes Ltd as the London Borough of Lewisham's housing company intends to appoint an economic operator for the provision of Lifts Installation, Repairs, Service and Maintenance Services (Passenger and Mobility Lifts).
LHL wish to enter into a Fully Comprehensive Repair & Maintenance Contract for the Passenger Lifting Equipment within the stock portfolio.
The Contractor is to provide a Fully Comprehensive operating system of Planned Preventative Maintenance with responsive to callouts, breakdowns and repairs maintained at agreed performance levels throughout the term of the contract.
The Contractor must provide fully comprehensive planned maintenance and repair of mobility lifting equipment in Lewisham Home managed properties within the London Borough of Lewisham. The Contractor shall carry out the works 24 hours per day, 365 days per year.
For specialist bidding assistance for this opportunity, please contact AM Bid on 0800 043 0495 or email: info@ambid.co.uk.
Contract Notice available at: Lifts Installs, Repairs and Maintenance