The past 18 months have seen incredible changes within the construction industry. Brexit, Covid and other significant issues have resulted in fundamental changes in virtually every aspect of the industry, resulting in great uncertainty for companies wishing to survive and be successful. In this article, we will explore the world of construction consultancy and deep dive into some of the most important issues facing the sector.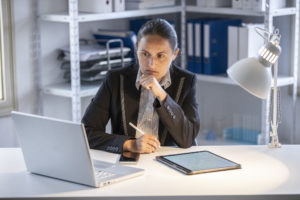 Industry outlook – Covid and Brexit, the perfect storm?
Brexit and Covid have deeply impacted many firms over the past year and a half. Supply chain issues, halting of work, workforce changes, price increases and unavailability of materials have, unfortunately, seen many construction companies struggle and some go into under. Now, more than ever, it is critical that the construction industry reacts appropriately to this environment and ensures that the right contracts, commercials and change control procedures are in place to deal with these issues.
Negative impacts
The main issues in the industry now involve price increases, availability of materials, labour issues and financial considerations at the end of the pandemic:
• Price increases and availability of materials. There is major concern in the industry regarding the viability of projects due to increased prices of raw materials in construction – especially in current fixed price projects that do not have price fluctuation clauses. Furthermore, the unavailability of raw materials is causing project delays. This has led to many disputes arising in the sector – as unexpected costs have impacted project budgets and contractors are looking for methods to recoup losses via other project financial mechanisms – which previously may not have been sought.
• IR35 and construction staffing levels – the introduction of the Government's IR35 initiative into the private sector has seen a dramatic change in the way workers have been engaged within the industry. It is yet unknown whether this has had a significant impact on labour resourcing in the construction industry, however, this will become clearer after the pandemic has finished.
• End of furlough and repaying Bounce Back Loans – companies need to be mindful of upcoming workforce considerations and financial obligations resulting from the pandemic. Without considering the impact of these issues, it may not be possible for companies to fulfil future project obligations through lack of resource and funding.
Positive impacts:
Not all impacts resulting from the past 18 months have been negative. There are many opportunities for construction companies and consultancies to benefit from changes in the industry:
• Working patterns – as seen in many other sectors, the construction consultancy industry has seen a major shift to virtually 100% remote working for office-based staff. This has enabled workers to benefit from not having to commute to work, achieve a better flexibility in their roles and spending more time with their families. Companies should be mindful that flexible working is now the de facto industry standard and how this can improve your employer value proposition to retain and attract the best staff.
• Hiring the best talent – remote working has allowed companies to seek the most suitably qualified people for roles, as physical living distances to offices are no longer an issue for most office employees or employers.
• New markets – remote working has opened up new markets as physical location, again, is not a defining factor for companies to work together. This is especially true for the construction consultancy sector.
• IR35 – introduction of self-employment rules has focused companies attention on needing skills on a project-by-project basis, which may mean more involvement for construction consultancies in the future.
Focus on construction consultancies
Construction consultancies are usually at the forefront of industry trends and issues, playing an important role in tumultuous times by providing important dispute resolution services and mediation between contractors and suppliers:
Dispute resolution – within construction disputes, consultancies primarily get involved to help broker amicable solutions between parties so that proceedings do not go into costly, formal dispute processes. They ensure that all parties are aware of their contract obligations, that clients fully understand their own cases and the potential impact of disputes may be. Such mediation, in the majority of cases, allows conflicts and disputes to be settled out of court and usually provides optimal outcomes for all parties.
Industry disputes that construction consultancies tackle – typically, construction consultancies deal with disputes in a range of industries, including infrastructure work (such as roads, power, telecoms and water) and other areas (including house building, commercial building and petrochemical installations). The one common theme between all these areas is that the vast majority of contract disputes arise from issues in the tender or tendering process.
Main attributes needed in successful construction consultancy – construction consultants usually work in a very pressured environment, with clients that are often not fully knowledgeable regarding disputes processes and are emotionally invested in the project outcomes. The following attributes are key to achieving working in such an environment:
– Being honest and a good communicator – clients usually hire construction consultants in the perception that they will achieve a positive outcome for their business. It is important that consultants manage these expectations and are honest with their clients regarding their expected outcomes – as often, certain entitlements they believe they have simply do not exist.
– Being calm and assured – construction consultancy is often an intense environment for people to work in and it is important that workers have with their clients, understanding that directors are likely to be emotionally invested to the success of their projects.
– Self-confidence and belief – consultants often have to break bad news to their clients and as such, need to show an authoritative and professional persona when dealing with client expectations.
– Expert witness vs construction consultancies – Often, construction consultants may appear as expert witnesses – for example, at the Court of Arbitration – but how does this differ from the client-based dispute resolution work? Whilst the roles are ultimately very similar – analysing facts and explaining findings to people – the main differences involve payment obligations and ensuring impartiality on behalf of a tribunal.
Prevention better than cure – avoiding disputes
Being commercially savvy is important when tendering for construction contracts. In such uncertain times, bidders need to qualify their reason to bid by closely analysing the scope and client requirements – as obtaining a contract purely on a low price and not paying enough attention to the details may have disastrous consequences if project requirements cannot be fulfilled.
If bidding is a viable decision, then it is important to allow sufficient time to bid and be clear on the solution to avoid issues post-contract award:
Timescales – allow enough time to complete a tender submission which is sufficient for the purpose of delivering the contract. It is often the case that bidding timescales are narrowed to save time or expense. However, this can often lead to poorly thought-out or incomplete solutioning / tender responses, which may eventually lead to costly expenditure if a dispute is raised after a project has started. Bid consultancies can help with all bid process elements and provide the necessary capacity to complete bid responses appropriately.
Scope – in design and build contracts, being as precise and prescriptive as possible will reduce the chance of disputes occurring by clearly setting the obligations of all parties within your response. By making the scope too broad, suppliers run the risk of disputes as the client may be unclear on the risk management process, with misinterpretation leading to uncertainty of responsibility within the contract and possibly disputes at the end of the contract.
Other trends in the construction industry
Aside from recent Covid / Brexit related events, the construction industry has continued to suffer from under-resourcing and a lack of skilled workers. As the predominately white, ageing construction workforce moves into retirement, the industry is looking to secure new talent and open job opportunities to non-traditional construction workers – such as women and those from minority ethnic groups. Such inclusive initiatives are still in their infancy; however, we are already starting to see changes with significant improvements in female workforce ratio and those from BAME backgrounds. These are encouraging signs that workforce attraction strategies are moving in the right direction and make the industry more reflective of society in general.
With thanks to John Paul Gallacher, Contentious Construction Consultant, Expert Witness and Adjudicator, BA, MSc, LLM (merit), FCIArb, MCInstCES, RICS Expert Witness, CIC LV Panel Adjudicator – Two Plus Two
https://two-plus-two.com/