Published date – Thursday 29th July 2021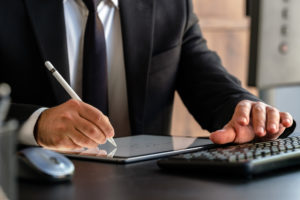 Deadline Date – Sunday 29th August 2021
Buyer Overview
In April 2017, the NHS brought together services under the umbrella of a new operating name, NHS Resolution (formerly NHS Litigation Authority). NHS Resolution are an arm's length body of the Department of Health and Social Care ("DHSC").
NHS Resolution also published "Our Strategy to 2022", which sets out a new strategic direction for how over the next five years, the buyer will build upon combined strengths to transform the way in which NHS Resolution use valuable NHS resources to benefit patients, resolve concerns and help to improve safety.
The main functions operate in different contexts and jurisdictions but share expertise in the fair and efficient resolution of concerns, namely:
· Claims for compensation on behalf of the NHS in England (Claims Management directorate);
· Concerns about the performance of doctors, dentists and pharmacists (Practitioner Performance Advice directorate); and
· Appeals and disputes between primary care contractors and NHS England and NHS Improvement (Primary Care Appeals directorate).
The key objective of this procurement is to provide NHS Resolution with the ability to procure legal services, which will offer best value to its customers, patients and the public by putting the needs and expectations of customers, patients and the public at the core of its work, by providing an efficient and best-value service.
Across all of the Beneficiaries there is an on-going, and often urgent, need to access law firms with specialist health–related expertise and knowledge in order to provide advice and support on a wide range of health–related issues. It is recognised that law firms often specialise in particular areas and so not all firms will be able to offer expertise across the full range of the Beneficiaries' possible requirements. Accordingly, procurement of the Framework has been divided into two distinct Lots, which will correspond to two distinct panels once the Framework is established, as follows:
Lot 1 – clinical liabilities, non-clinical negligence claims (employers/public liability, property, Human Rights Act and Data Protection Act claims); and
Lot 2 – regulatory, health and employment law (other forms of litigation related to the operation of ALBs including judicial reviews, procurement challenges, commercial litigation and advisory work across a broad range of contentious and non-contentious legal specialists including public law, healthcare advisory/regulatory, primary care advisory, property and estates).
For specialist bidding assistance for this opportunity, please contact AM Bid on 0800 043 0495 or email info@ambid.co.uk
Contract Notice Available at: Legal Panel Services