Sector – Information Technology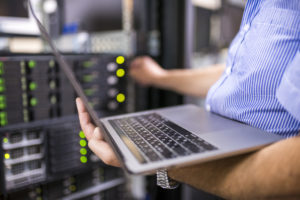 Published date – Thursday 22nd July 2021
Deadline date – Friday 27th August 2021
Framework Length – 4 years
Buyer Overview
KCS Professional Services is a trading unit of Commercial Services a Procurement Buying Organisation (PBO) wholly owned business unit of Kent County Council and provides a range of national, Public Contract Regulations 2015 compliant Framework Agreements. KCS Professional Services also provide a purchasing, warehousing and distribution service to a wide ranging Customer base within local government and associated public bodies in Kent, neighbouring counties and across the UK.
KCS Professional Services, acting for and on behalf of Kent County Council (KCC) and the CBC group, a Public Sector Buying Organisation (PSBO), wish to create a national, user friendly, time and cost effective Framework Agreement for the supply of Managed Services.
The Framework Agreement covers the provision of Managed Services.
'Managed Service' is the practice of outsourcing day-to-day management responsibilities and functions as a strategic method for transforming and improving business processes, through efficiencies, effectiveness and cutting operating costs. A service may include, but not be limited to, software, hardware, digital mailroom, purchase to pay automation, cloud storage, document workflow management, data security and data loss prevention systems, Customer communication management systems and other IP networking Services.
Individual opportunities will need to be tailored to meet the Customer's requirement to improve efficiency, provide an agile and reliable solution that will transform and meet their business objectives.
List of Potential Requirements include:
– Reprographic and Mail Services
– Print Management
– Audio Visual Solutions Management
– CCM (Component Content Management) Systems and Marketing Services – (bills, policies, statements, renewals)
– Automated Financial Processing Services
– Purchase to pay automation
– Human Resources and Payroll
– Communication Systems
– Artificial Intelligence
– Mobile Technologies
– Cloud Storage Management and Solutions
– IP Networking Services
– ICT Systems Management
– Server Hosting
– IT Server Management
For specialist bidding assistance for this opportunity, please contact AM Bid on 0800 043 0495 or email: info@ambid.co.uk
Contract Notice Available at: Managed Services