Last week, Gavin Cowan, our West of Scotlan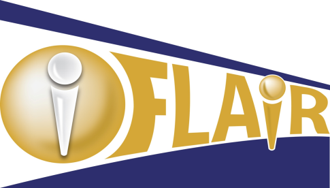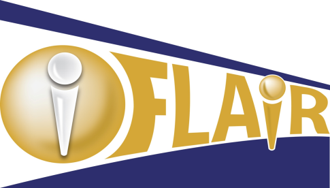 d based Client Account Executive, attended the I-Flair Meet the Buyer Day to learn more about the Property Maintenance Framework Agreement to be tendered in early October.
I-Flair is a consortium of housing associations in East Renfrewshire, Inverclyde and Renfrewshire. The current members of I-Flair are Barrhead, Bridgewater, Cloch, Ferguslie Park, Linstone, Oak Tree, Paisley and Williamsburgh Housing Associations. Other organisations are allowed to join and use the framework at a later date if they wish to do so.
Prior Information Notice
https://www.publiccontractsscotland.gov.uk/search/show/search_view.aspx?ID=AUG363494
The estimated value of the framework is currently £68 million across 10 lots for 4 years. There are 22 suppliers appointed to the current framework due for renewal and I-Flair are anticipating a similar number to be appointed this time around. There has been no indication of a maximum amount of suppliers at this stage.
Lots:
Lot 1 – Roofing and External Walls
Lot 2 – Energy Efficiency, Renewable Technologies, External Wall Insulation and Internal Wall Insulation
Lot 3 – Window and Door Replacements
Lot 4 – Kitchen Replacements
Lot 5 – Bathroom Replacements
Lot 6 – Gas Central Heating
Lot 9 – Electrical Maintenance and Installations
Lot 10 – Painting and Decoration
I-Flair will be utilising a one-stage open procedure meaning the ESPD and ITT will be submitted at the same time. Any suppliers that meet the minimum requirements will be able to bid for a place on the framework. The next steps for the procurement are as follows:
Early October 2019 – Contract notice publication
Early-mid November 2019 – Deadline for bid submissions (I-Flair have stated there will be a minimum of 30 days to bid)
January 2020 – Tender evaluation concluded
February 2020 – Notification of contract award
Mid-March 2020 – Framework Launch Event with Buyers and successful suppliers
End of March 2020 – Commencement date
I-Flair have recognised the benefits of a variety of suppliers and it is clear they have taken into account a variety of considerations while putting this tender process together to encourage SMEs and larger organisations to bid.
I-Flair appreciated that the bidding process can be a lengthy process and have committed to the process to be open for at least 30 days to encourage as many bidders as possible. I-Flair did not want to deter any bidders by enforcing a short time to bid as they knew this would deter some SMEs.
Although page limits have not been confirmed at this early stage, I-Flair have committed to the fact that the whole response will be a maximum of 15 pages. Again, I-Flair did not want to deter bidders by forcing them to answer a huge response as they understood the time this process takes.
To shorten the bidding process again I-Flair have changed from a two-stage process to a one-stage process meaning that the ESPD and ITT will be submitted at the same time
I-Flair recognised that SMEs do not always have available resource and therefor stated there will be no obligation to accept direct call offs or bid in mini competitions if you are successful on this framework
Suppliers will be allowed to increase / decrease their pricing annually should they wish to do so, however there will be a maximum increase % based on bidders original pricing submitted
I-Flair will be hosting workshops to cover how to complete the relevant documentation and use the portal for this framework
This level of thought to encourage SMEs to bid for a place on the framework should be applauded.  I-Flair have recognised that putting this work in early in the process results in benefits for the framework to both buyer and suppliers.
What AM Bid can offer
We work with contractors / suppliers to secure positions on highly valuable frameworks in the public, private and third sectors. If you want to maximise your prospects of securing a place on the Framework, contact us for a no obligation chat to receive our support in working with you on this opportunity.
AM Bid is led by housing and construction industry professionals who moved into bidding. From launch in October 2014, it has achieved rapid growth through delivering high quality bids and tenders with 80% bid win rates.